Spockie-Tech
Site Admin



Joined: 31 May 2004
Posts: 3160
Location: Melbourne, Australia
You know whats interesting to me ?

The way the mainstream media seems to be focusing on organizations duplicating the "blockchain" distributed-ledger technology that *enables Bitcoin, and waving their hands saying "look! we are using Bitcoins tech!" and totally ignoring the *key point of bitcoin.

Bitcoin is a non-debase-able currency.

The recurring major problem with all Fiat currencies *isnt its underlying ledger, distribution system or any other technological (or lack of it) deficiency.

It is the fact that the owner/issuers of them can print any amount they like *more of the stuff anytime they want , which basically makes its worth totally under the control of reserve banks, goverments, or the woo-woo hidden "power elite" of the world. Just the way they like it to be.

Which eventually leads to this.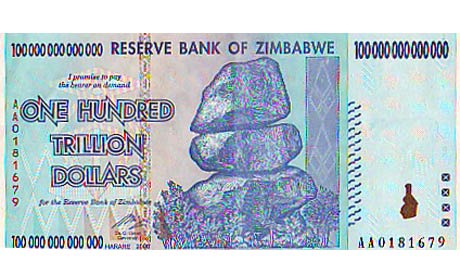 and this.




Which is the whole point of bitcoin in the first place. To produce a unit of currency *not under the control of power-structures. It was started just after the bank-bailouts and "quantitative easing" ramped up. The Blockchain tech is just what makes that *possible, not what its *about.

https://en.wikipedia.org/wiki/Quantitative_easing - which basically means, printing more money, thus invisibly stealing value from all existing holders of money (by debasing its value) in order to have it to give the stolen value to whoever they wish.

Of course, thats the bit they want to keep quiet on.. A mass realisation that their "rock solid" dollars actually only have the value that government/banks want them to have, whereas Bitcoin is a true free-market-valuation implement (which has both positives and negatives)

I suspect is why they are shouting "Look we can do BitCoin Tech with our dollars too !" and hoping it will distract people from the fundamental difference between debaseable Fiat-currency and a non-debaseable currency.

Smokescreen Anyone ?
_________________
Great minds discuss ideas. Average minds discuss events. Small minds discuss people